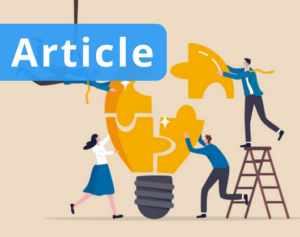 09/11/23 Collaboration: The Power of Collective Intelligence
Coordinating all the efforts needed to create the future of healthcare can be as natural as riding a bike.
One of my favorite interactive displays in the San Francisco Exploratorium challenges visitors to press four buttons to simulate the interplay between the main muscle groups needed to push the pedals. It immediately becomes obvious that just pedaling a bike is an impressive feat of coordination, and that doesn't take into account the effort needed to steer, balance, and react to obstacles. "It's as easy as riding a bike" turns out to be a great expression for explaining a collaborative process that is both immensely challenging and greatly taken for granted. The development of biotechnology, with all its interdependent steps and stakeholders, certainly fits this description.
Similar to the complex coordination needed to ride a bicycle, every stakeholder in the biotechnology and healthcare ecosystem – investors, entrepreneurs, scientists, physicians, ethicists, lawyers, and elected officials – embodies a unique and integral part of the collaborative process. Read more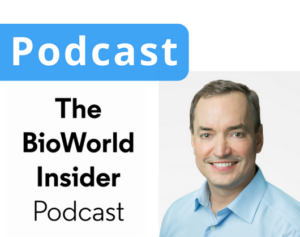 09/06/23 Artificial Intelligence (AI) Driving Drug Development from Effective to Remarkable – The BioWorld Insider Podcast
AI will no doubt be a part of the discussion at this year's BioFuture conference. Artificial intelligence has the potential to radically transform this industry and even reshape how it gets funded.
It could help reduce failure rates, and risk, perhaps even change the financing model, and it could also go beyond drug development into general healthcare. BioWorld recently had a chance to discuss this in greater detail with Scott Penberthy- a member of Google Cloud's Chief Technology Officer team. Before coming to Google, Scott worked at IBM at the research department in the chairman's office. He moved on to several web startups, then became managing director in the CEO's office at PwC. He's here to talk about not only the future but what's happening before our very eyes day-to-day.
Take a quick listen to this important discussion! It's a great preview of the types of important conversations that will take place at BioFuture Oct. 4-6 in NYC.  We hope you'll join us to be part of the conversations that will shape the future of healthcare. Read more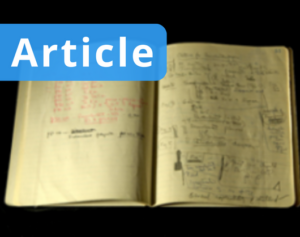 08/30/23 From Cure to Care: Unleashing the Potential of Global Wellcare
The progression of healthcare innovation stands as a testament to human ingenuity. Are we ready to take on the challenge of bringing these technologies to the next level?
Since the time of hunters and gatherers, humans have worked to improve their quality of life by fighting disease, and modern medicine has been designed around this aim. The first institutionalized healthcare facilities were built thousands of years ago, creating dedicated places for providers to heal the sick. The first pharmaceutical medicines were invented 200 years ago, equipping doctors with isolated compounds to treat diseases. The first recombinant DNA technology was pioneered nearly 50 years ago, birthing the entire field of biotechnology to harness the power of biology for developing cures for illnesses believed to be incurable. Read more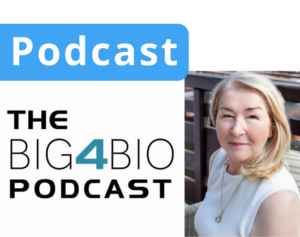 08/15/23 Envisioning The Future of Healthcare – The Big4Bio Podcast
Danny Levine, host of The Big4Bio podcast, speaks with Sara Jane Demy, CEO of Demy-Colton, about what makes BioFuture so different from other industry events.
Take a quick listen to this 20 minute discussion about the convergence of information technology and biotechnology and the transformative discussions that will take place at BioFuture Oct. 4-6 in NYC.  We hope you'll join us to be part of the conversations that will shape the future of healthcare. Listen here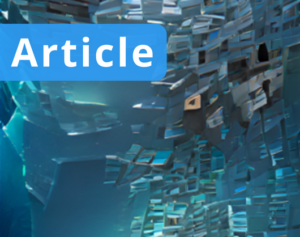 07/25/23 Wave of New Technologies: The Iceberg Principle
For every visible technology innovation that could revolutionize our practices, dozens of less conspicuous enablers lie beneath the surface.
Like an iceberg, every breakthrough we notice is built upon an unseen mountain of progress…
Take ChatGPT and other online AI generation platforms: the language learning models that power them aren't particularly novel, but the user-friendly interface and the variety of plug-ins they integrate with have made these easy-to-access tools some of the most disruptive technologies of the decade. Read more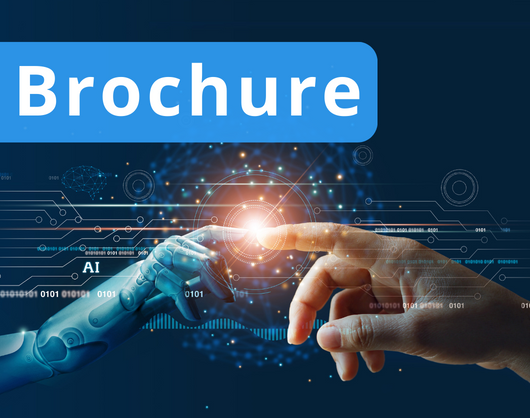 07/15/23 BioFuture: Event Preview Brochure
INSIDE THE BROCHURE, YOU'LL LEARN MORE ABOUT WHAT TO EXPECT AT BIOFUTURE:
• Attendee Profile & Demographics
• Industry Experts Speaking at the Event
• Topics of Discussion
• Companies Attending
• Sponsorship Opportunities
• Benefits for Presenting Companies
• One-to-One Meetings & Networking Opportunities
• Registration & Pricing Details
Learn More About the Event