Wave of New Technologies: The Iceberg Principle
For every visible technology innovation that could revolutionize our practices, dozens of less conspicuous enablers lie beneath the surface.
 – Guest post by Susanna Harris, PhD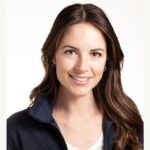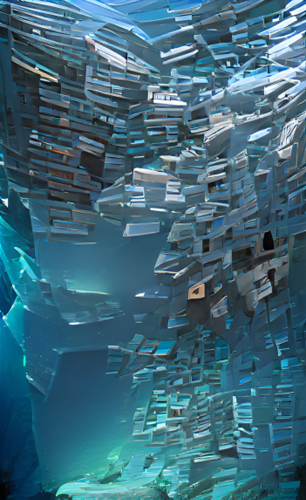 AI's visualization of an "Iceberg made of technology"
Like an iceberg, every breakthrough we notice is built upon an unseen mountain of progress…
Take ChatGPT and other online AI generation platforms: the language learning models that power them aren't particularly novel, but the user-friendly interface and the variety of plug-ins they integrate with have made these easy-to-access tools some of the most disruptive technologies of the decade.
The seemingly instant expansion of these tools wouldn't have been possible without robust external infrastructure, adequate funding, and pre-existing tech.
The same principles hold true for healthcare and biopharma innovations built upon advancements in computation and software, like digital twin programming, protein-folding prediction software, and AI-enabled chatbots. Discussions at the 2022 BioFuture conference may have started with the impressiveness of AI and Machine Learning, we quickly got deep into the weeds of noting the smaller tools needed to bring these breakthroughs into the hands of patients and providers.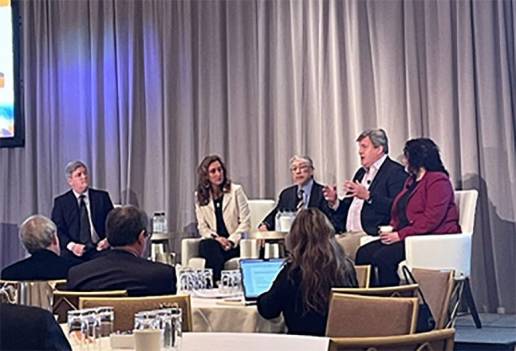 Speakers discussing "Life Science Community Driving Innovation: Are We Ready?" at the 2022 BioFuture Conference
Speakers in "Leveraging AI and ML to Advance Discovery and Accelerate Drug Development" and "Digital Health: VR, AR, Wearables and Prescription Digital Therapeutics (PDTs) re-Shaping the Future of Health(care)" dove into these topics, bringing up opportunities for innovation and investment that many in the rooms hadn't thought about yet. Meanwhile, the Big Think plenary session on "Life Science Community Driving Innovation" highlighted how traditional approaches to community care could be improved using breakthrough digital tools – as long as potential hiccups in their implementation were clearly explored along the way. AI modeling expert, Scott Penberthy, weighed in on the importance of engaging a wide set of viewpoints when developing these new tools.
"Developing new healthcare technology right will require a diverse set of voices and perspectives," said Scott Penberthy, Director of Applied AI in Google Cloud's Office of the CTO. "AI amplifies what we see and create, so it's critical that we have a representative group involved throughout every phase of development. It makes me think of putting three people – blindfolded – in front of an elephant. 'It's a long snake (trunk)!' 'No, its a wall of warmth (side)!' 'No, its a flappy canvas (ear)!' AI needs to see the elephant. Diversity in perspectives, data and time are essential, or all elephants will look like snakes."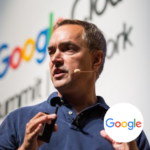 Scott Penberthy, Google Cloud
These big ideas are sure to be explored in even more depth at this October's meeting, as is already being hinted at in the conference agenda. From "Transforming the Future of Diagnostics and Treatment" to "Technology in Trials," it's easy to imagine how the rapid development of AI and software technology will act as a running theme throughout the discussions.
I asked Nina Kjellson, General Partner at Canaan, to tell me a bit about how investors are thinking about in terms of improving outcomes for new biotech ventures. She explained how more effective integration and mining of biological, clinical, and environmental data using machine learning techniques are generating new disease and drug target insights, ultimately improving our drug development processes. "Chemistry strategies, toxicity avoidance, patient selection in clinical trials, synthetic control arms, and real-world evidence for market access are a few examples."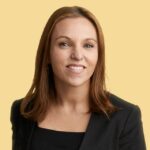 Nina Kjellson, Canaan
The full potential of these groundbreaking technologies will only be realized when we consider their end-users, unique use cases, funding and regulatory scenarios, and supporting systems. Perched at the brink of a new era of healthcare – one that may be defined by AI and various software-driven technologies – we need to be ready to blend optimism with pragmatism. I'll see you in New York to continue the conversation!
Be Part of the Change
The BioFuture Conference provides a unique platform allowing innovators and investors to come together to shape the future of healthcare. To join the exciting and ongoing dialogue, make sure to register soon for the 2023 event on October 4-6 in New York City. Stay updated on the latest healthcare conference announcements and developments by joining BioFuture's mailing list or following the event on LinkedIn and Twitter. Welcome to the future of healthcare!
Disclosure: This is part of a short series of opinion pieces by Dr. Susanna Harris about the topics and themes highlighted at BioFuture Conferences. To show our appreciation for her writing efforts, Demy-Colton will be financially supporting the author in attending the 2023 BioFuture Conference.