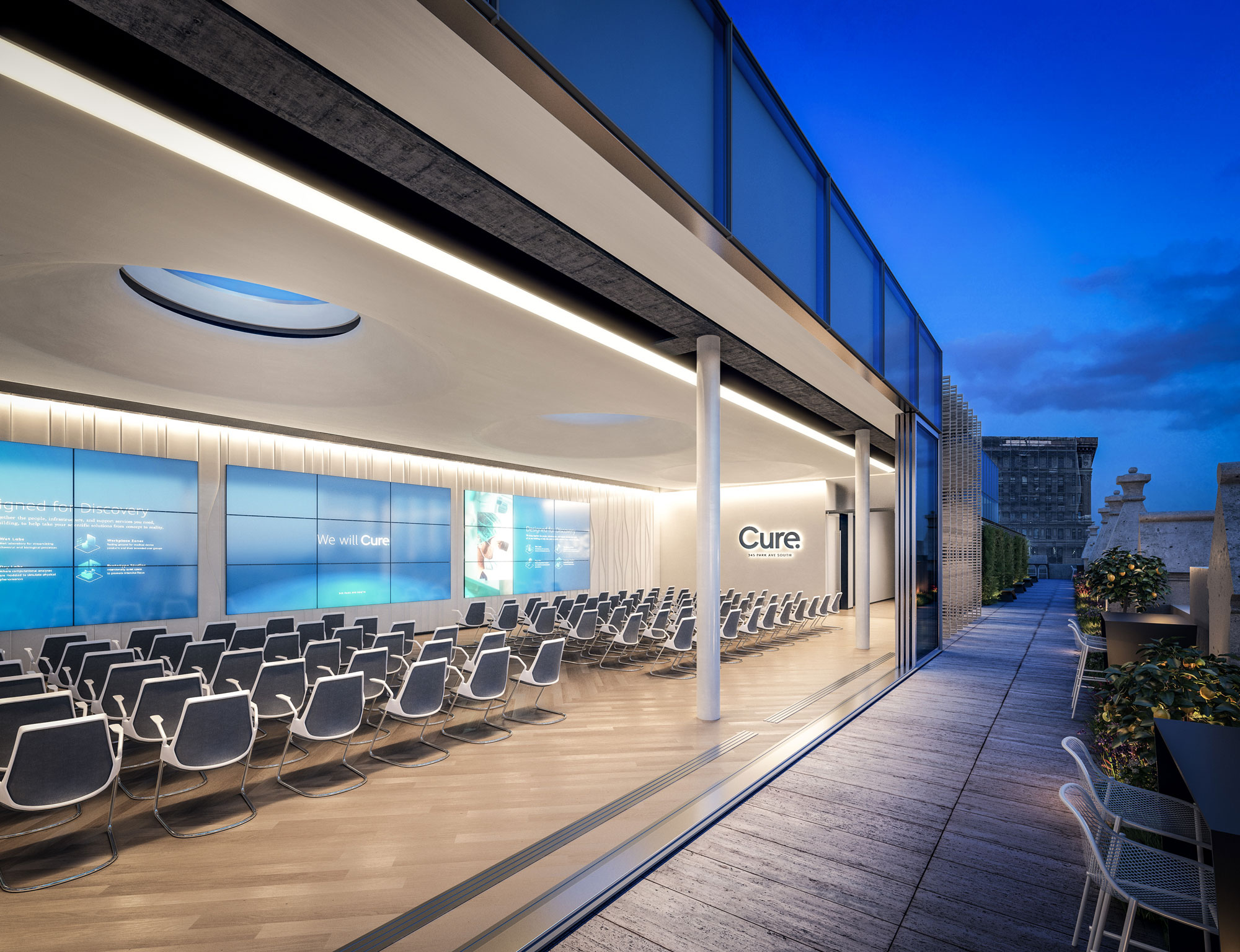 345 Park Avenue South between 25th – 26th Streets
BioFuture will be held at Cure, an exciting, new, state of the art facility dedicated to life sciences. Cure is an affiliate of Deerfield Management Company, based in the heart of New York City. Designed as a vertical innovations campus, and in addition to its stunning events space, Cure boasts laboratories, lecture, and office space, as well as technology and other amenities and supportive services to help today's thought leaders build a better tomorrow. It is where leading life science, digital health, and tech-enabled companies, physician-scientists/entrepreneurs across the life science industry, including academic institutions and other nonprofits from across the world come together to uncover cutting-edge solutions for those in need. Please visit Cure to learn more.
  New York City
NYC's healthcare industry has expanded exponentially in the last decade. It's growth in the past year alone has been a testament to the resilience of this city in the face of great challenges, namely the COVID-19 pandemic. Driven by public and private initiatives, it has emerged as a vibrant hub for innovation in science, medicine, and digital health. In 2016, New York City announced the creation of LifeSciNY, allocating $500 million to establish NYC as the leader in life sciences innovation and R&D. Home to many established and influential institutions such as Cornell Medical Center, Memorial Sloan-Kettering Cancer Center, Mount Sinai Medical Center, New York University, Rockefeller University, and many others, NYC has become an ideal environment in which to launch and build a healthcare company. Successful examples including Y-Mabs, Kallyope, Quentis, Flatiron, Petra Pharma, Schrodinger, and many others. Today there are over 300 healthcare venture groups in NYC.