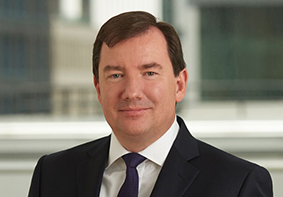 Tim Opler, a Partner and Co-Founder of Torreya, manages client relationships and oversees the firm's administrative activities.
Tim has 24 years experience leading strategic and financing transactions across multiple sectors. For nearly 20 years, he has focused exclusively on life sciences advisory; he has completed more than 150 financing, licensing, and M&A transactions across the industry with a total value of over $100 billion. Highlights include running the largest share buyback in history for Pfizer, leading a $3.9 billion convertible bond exchange for Amgen, working on Chiron's $5.1 billion sale to Novartis, and managing Genentech's inaugural $2 billion bond issue.
Before co-founding Torreya, Tim was Vice President of Strategy at FibroGen, where he helped raise $117 million for the company and negotiated licensing deals. Previously, Tim was a Managing Director in Healthcare Investment Banking at Credit Suisse First Boston and held senior roles at W.R. Hambrecht, Deutsche Bank, and Merrill Lynch.
Other notable transactions on which Tim advised prior to starting Torreya include advising Pfizer on the sales of Heumann, Dorom, and NM Pharma; managing $1.1 billion in swaps and bond issues for Eli Lilly; managing $150 million in derivatives for Guidant; managing $850 million in bond issuance and swaps for Bristol-Myers Squibb; acting as a lead on Glaxo's $1 billion bond issue; and leading a $600 million Eurobond issue for Pfizer. He has also led transactions and served as a strategic advisor for BHP, BMW, BP, Coca-Cola Enterprises, Daimler, Dell, Diageo, Dow, Ford, GE, GM, the State of Israel, Microsoft, Philip Morris, the State of Poland, and Royal Dutch Shell, among others.
Prior to his career in investment banking, Tim was a professor in the finance department at Ohio State University. He earned a BS in economics and philosophy from Florida State University, and a PhD in economics from UCLA.