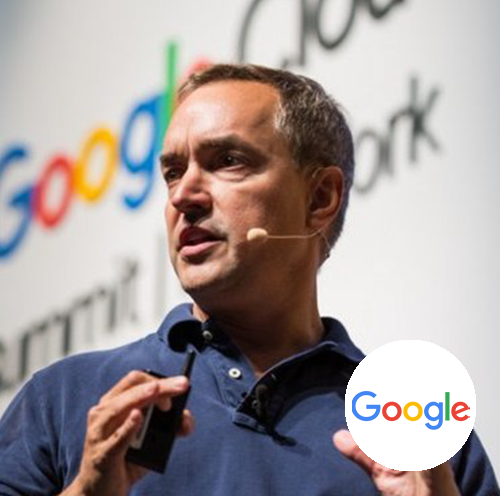 Scott Penberthy
Director, Applied AI, Office of the CTO
Google
Scott is a member of Google Cloud's CTO office (OCTO), a team of industry ex-CTOs who co-innovate with top customers and product teams. Scott reframes scientific and business processes as "tensors in, tensors out," extracts data before and after a complex system, then builds and trains ML models to replicate, improve and optimize our best human efforts.
Scott has demonstrated efficacy in reverse engineering mainframe systems in healthcare claims processing, searching for exoplanets and minerals on the moon with NASA, and cutting the costs in millions of customer chat & voice interactions. Scott was blessed with the opportunity to build an amazing AI team within the CTO Office, where the team instigated call center AI, document AI, AI notebooks, and many of Google's largest AI-first cloud deals. Scott holds a PhD in AI with multiple degrees from MIT and the University of Washington.
Previously, Scott landed public cloud at PwC for 200k employees in 2014, moved a video site for 5m users to AWS in 2008, sold a social photo site with 50M users in 2007, built mobile phone "widgets" in 2005, and launched a $13B web middleware and $4B web hosting business in the 90s. Scott enjoyed working directly with the CEO of IBM, Lou Gerstner, during Lou's turnaround of Big Blue. Years later he had a similar role with Bob Moritz, CEO, and Chairman of PwC. Scott is an avid programmer, triathlete, space fan, guitarist, chef, and father of two amazing daughters. Occasionally, Scott speaks in public.