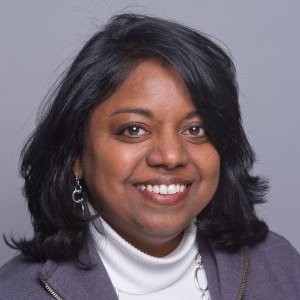 Komathi Stem is a biomedical engineer, clinical researcher and entrepreneur that is passionate about leveraging digital technologies to accelerate clinical research and transform healthcare.
Proven drug development/health IT executive with 25+ years' experience spanning start-ups to global pharma/biotech companies across multiple therapeutic areas and phases for biologic and small molecule drugs. She has extensive experience in the use of real-world data from EHRs, connected devices, and mobile apps to execute virtual and/or decentralized clinical trials and support remote patient monitoring.
As a Strategic Innovation Leader at Genentech, she led the first decentralized clinical trial that sparked the founding of two digital health startups, Science 37 and monARC Bionetworks.
Currently she is the Chief Operating Officer for Glooko, a digital diabetes care management company where she is leading the evolution and scaling of the connected care platform to meet the rising post COVID19 market demand for telehealth and virtual trials.