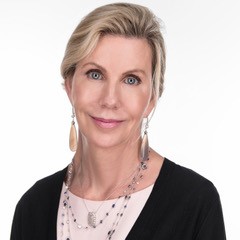 Barbara Ryan is the CEO of Barbara Ryan Advisors, a life sciences capital markets strategic advisory firm and a Senior Advisor at EY. Previously, Ms. Ryan was a Wall Street sell-side research analyst covering the biopharmaceutical industry for thirty years. She was a Managing Director at Deutsche Bank/Alex Brown and Head of the Company's Pharmaceutical Research Team for 19 years and began her research career covering the pharmaceutical industry at Bear Stearns in 1982. 
In her role as a consultant, Barbara has provided senior strategic counsel and tactical support for several of the highest profile deals in the biopharma industry, including Shire/Abbvie, Shire/Baxalta, and Allergan/Valeant.  Barbara has raised over $1.5 B for emerging biopharma companies in IPOs, follow-ons, PIPEs, and convertible debt transactions. 
Ms. Ryan is the Founder of Fabulous Pharma Females, a non-profit dedicated to advance women in biopharma, and is passionate about supporting and mentoring women. Barbara writes a monthly Finance Column for Pharma Executive and is a board member at MiNK Therapeutics and INVO Biosciences. Barbara serves on Gilda's Club NYC Board of Directors, Pharmaceutical Executive Editorial Advisory Board, the Executive Advisory Board for the Prix Galien Foundation, a member of the Life Sciences Council of Springboard Enterprises, and is a Faculty member at the GLG Institute.